Of course, throughout this period the ERNST consortium has been mentioned in some countries where.
One example of this one lecture that was given, for the PATSAFE project in Estonia. The PATSAFE project is aimed at improving and strengthening the Institute of Clinical Medicine of the University of Tartu (ICM-UT) patient safety research capacity with the special focus on the improvement of knowledge and skills in methods, technics and experience for patient safety research.
Since our action deals with second victims, a short presentation was given on the needs, investigations in progress and future questions. Here you could see some slices of the presentation.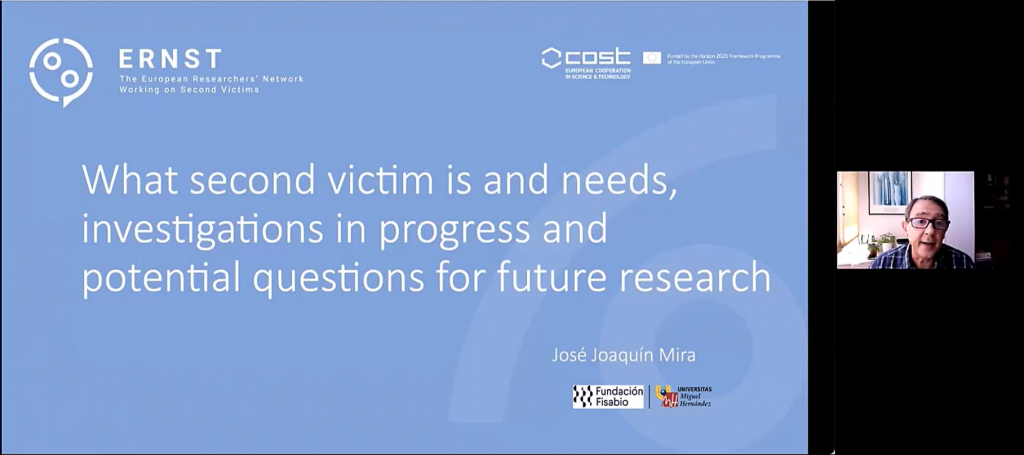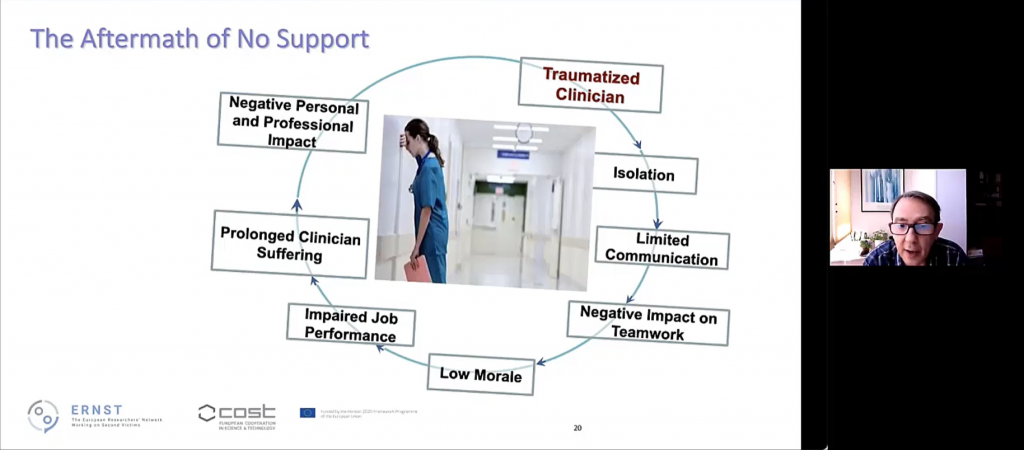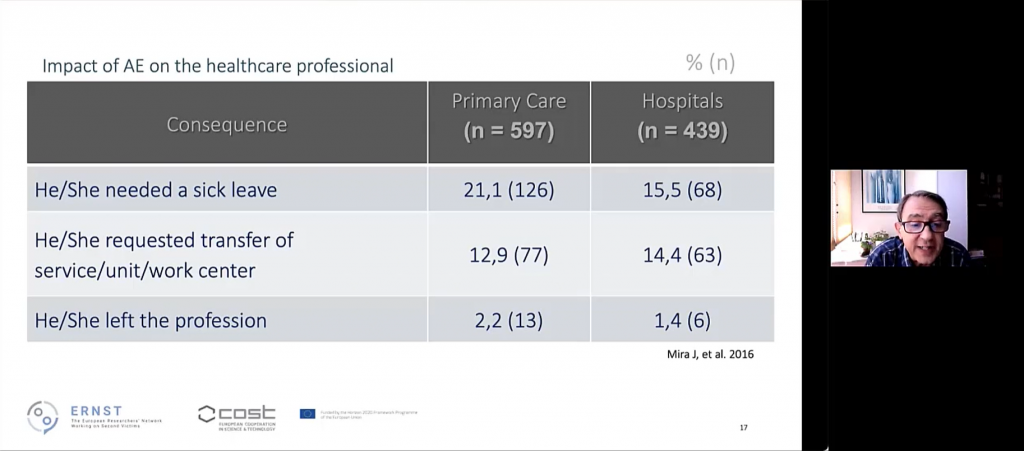 We will continue to keep you informed of further highlights.
We look forward to seeing you soon.