Hello! We are delighted to get in touch with you again. On this occasion, the Core Group meeting took place on 29 September via Zoom.
It was attended by the CORE group of this action, made up of the following people:
– Prof. José Joaquín Mira
– Prof. Sandra C. Buttigieg
– Prof. Reinhard Strametz
– Prof. Kris Van Haecht
– Prof. Susanna Tella
– Prof. Sofia Paiva
– Prof. Paulo Sousa
– Prof. Bojana Knezevic
– Prof. Einav Srulovici
– Ms. Amaya Vara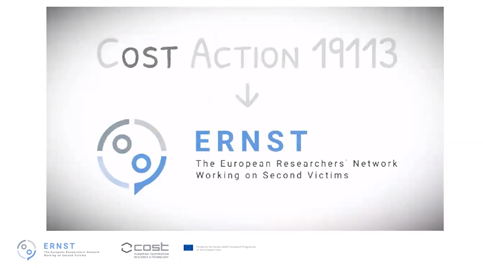 The targets for which this meeting was convened were as follows:
– To summarize the current situation
– To define the Agenda of the next meeting
– To agree on what key activities must be conducted during the second grant period
– To promote the II Forum.
First of all, a short video was shown, which was made with the aim of promoting the action and giving general information to any kind of public. Afterward, a brief discussion was held in which improvements to this video were proposed.
This was followed by a brief review of the Training School and the state of the budget.
Finally, the rest of the meeting time was devoted to brainstorming ideas for promoting the II International Forum of the ERNST Consortium. The participants' proposals were listened to with the aim of improving the Forum and making it reach as many people as possible.
We hope to see you soon at the II International Forum of the ERNST Consortium and you will soon receive news of the next Management Committee which will conclude the First Grant Period and start the Second Grant Period.
If you have any questions you can write to us at the following info@cost-ernst.eu
And don't forget to follow us on our social networks:
Twitter: @ERNST_CA19113
https://www.youtube.com/channel/UC0E2jppxguNaKHC-BSYwXBw
Best wishes and see you soon!